Device with membrane support for inhalable fraction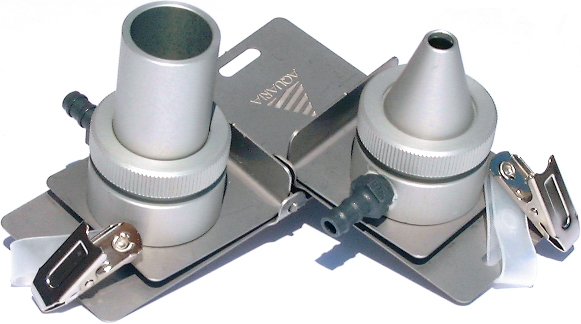 Membrane holder equipped with "open cylinder", for airborne fibers monitoring, "reduction cone" for inhalable total dusts and metals  (flow rate 3,5 l/min), adapter for personal sampler calibration.
The support plate, provided with fixing clips, allows the overturning at 90° of the filter holder when the cylinder is used for asbestos sampling.
 The devices are available for using with 25mm diameter filters (code B.2028) and with 37mm diameter filters (code B.2027)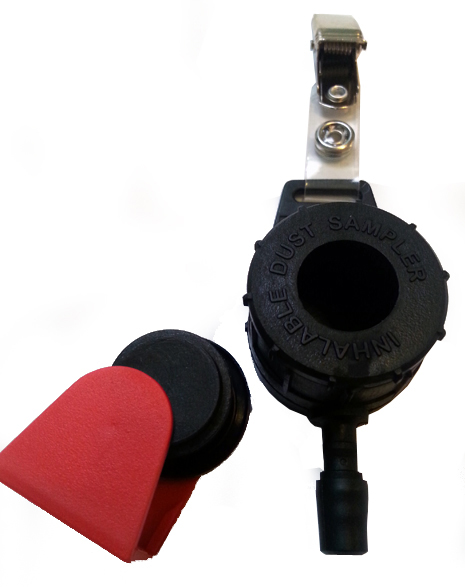 Preselector IOM + filter holder box Ø, 25 mm, for wood dusts sampling. Flow rate: 2l/min, compliant with UNICHIM 1998. The sampler is divided in two parts: fractionation head, with fixing clamp, and the filter holder box. The box is equipped with a cap and a clamp for closing and trasport (code B.2045).
Dimensions, clamp excluded: 75 x 33 x 25 mm (H x W x D)
Weight: < 25 gr
It is also in compliance to the following standards:
EN 481
ACGIH for inhalable dust sampling
NIOSH Method 5700 for formaldehyde dusts
British Method MDHS 14/3 for inhalable dust
British Method MDHS 25/3 for airborne organic isocyanates
British Method MDHS 6/3 for airborne lead
Device with membrane support for respirable fraction
Cyclone "Casella" made in antistatic plastic for sampling respirable fraction. Granulometric separation curve: 4,5 (with flow rate 2.2 l/min) and 5 μm (flow rate 1,9 l/min). (Code B.2030)
The cyclone can be used with antistatic plastic filter holder for Ø 25 mm filters (code B.2031) or Ø 37 mm filters (code B.2035).
Double stage cyclone "Dorr Oliver", made in Teflon and aluminium, for sampling of the respirable fraction.
Granulometric separation curve: 4.25 μm (with a flow rate 1,7 l/min) for use with Ø 25 mm filters (Code B.2030_D)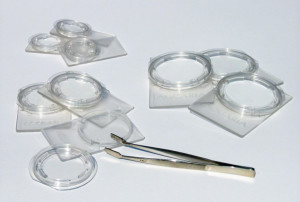 Filter holder boxes for filters transport, made in transparent anti-static plastic, with shaped lid to ensure the locking of the filter (as indicated by UNICHIM n°285:2003 method) and equipped with lateral slides to facilitate filter gripping with tweezers (Italian Patent n. 259465 granted on 4.9.2008).
Tube holder
Tube holder  with flow control for Standard and Large tube